by Michael Londrigan, Dean of Academic Affairs
This July I have had the distinct pleasure of representing LIM College as a visiting professor at the American University of Rome (AUR). My Global Fashion Marketing class has 10 students. They are from various parts of the globe, which gives the class a real global feeling. The students hail from countries ranging from Panama to Bangladesh, along with a contingent from several states in the U.S., including one of our very own LIM College students.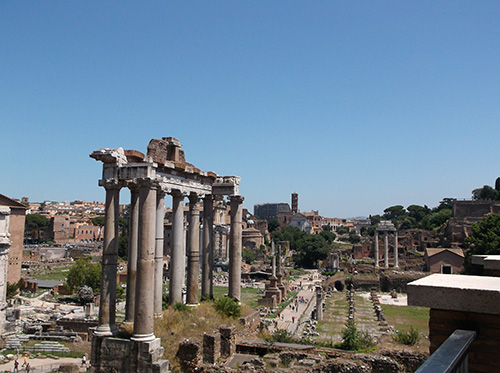 Rome has been fantastic, but it has taken a few days to get used to the bus and tram systems. Our AUR-assigned apartment (aka student housing) is about a 20-minute bus ride from campus. The directions we received were just to walk out of the apartment and get on the 44 bus. Well, they neglected to say you'll walk about 7 blocks, making various turns, before coming to the bus stop. But we (my wife and I) are not complaining, as it is the adventure of it all that makes it worthwhile.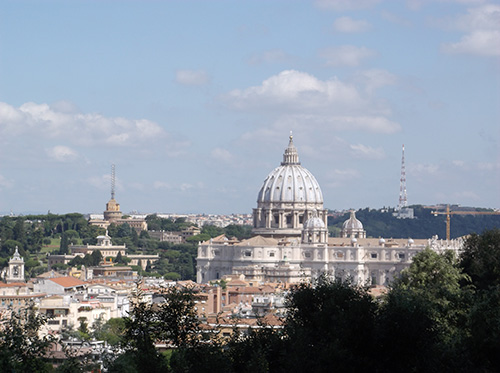 AUR has a lovely little campus overlooking the city with simple classrooms well-equipped with all the necessary technology. Our apartment, like most in Italy, does not have air conditioning and you are expected to leave the window guards down to keep out the heat. This seems to be working - with a few fans to supplement the process.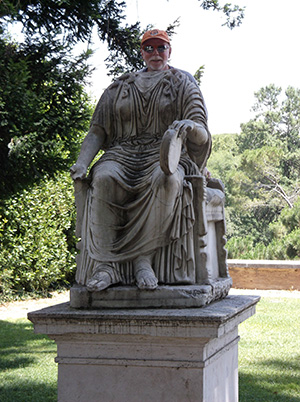 One thing I can say about Rome is that you better be prepared to walk, especially if you want to fully experience what the city has to offer. Food shopping has proved to be a learning experience, as you must weigh and get a price sticker for all your fruits and vegetables (while wearing disposable plastic gloves), something we did not know on our first trip to the market. We held up the line and got some looks from the local patrons! Speaking of food, the restaurants are to die for and we are looking forward to our weekend trips to Naples, Florence and Monterosso.