by Nicola Andersen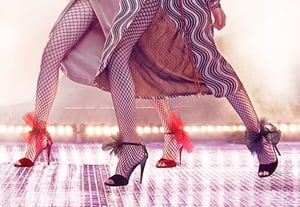 Since I began the MPS in Fashion Merchandising and Retail Management program at LIM College's Center for Graduate Studies back in January 2015, I have heard consistent feedback from most of my professors when I tell them I want to become a buyer: "Are you good at math?"
Each of my professors stressed the importance of math skills in the buying profession, especially because the role has become glamorized and admired by outsiders..

I never imagined pursuing a career which would require the heavy use of Excel or working with numbers on a daily basis, but I have been fortunate enough to be interning for the retail department at Jimmy Choo, the London based luxury brand and purveyor of stunning shoes, handbags, and accessories for both women and men.

As a retail intern, I have learned a great deal about the daily tasks of a buyer and planner. Rather unsurprisingly, my professors were spot-on with their responses. Although buying has creative and product-oriented aspects, a large part of this occupation is assessing sell-through statistics and learning to spend budget wisely. It's all about the numbers!
Each week at Jimmy Choo, the other retail interns and I complete sell-through reports for the week prior, helping the team to analyze sales broken down by boutique, collection, and individual styles or SKUs. The constant study of how well a particular style is selling, according to the North American territory buyer, helps to advise how to buy for future seasons. As the buyer explained to me, going to market and deciding on styles and quantities is based not only on fashion instinct, but the hard numbers which demonstrate what is likely to sell and which trends are waning.

For anyone considering a career path in buying, remember that it is numbers oriented (as I have noted from my experience so far), but rewarding in many other ways. Although I was initially overwhelmed and hesitant to chase a job which requires a great understanding of sales figures, I am thus far excited by the prospect of becoming a buyer.
Gaining the responsibility of a buyer, to choose what is made available to the consumer for purchase and ultimately help the company make profit is exhilarating for me. What I have gathered from my internship is that this position is fitting for anyone seeking a dynamic role which combines many facets of the fashion industry.