Have you ever heard of or seen a house coat? Most will quickly say no, until they see what one looks like. It will bring you back to that childhood memory where your grannie serving you cookies and milk wearing this comfortable dress with a zipper up the front, probably in a loud color or print.
When I think of house coats, I usually think of cheap, matronly, brightly-printed sack dresses sold on the sidewalk outside the dollar stores in my neighborhood. In the early 1900s, a house coat was

a woman's robe or dress-like garment for casual wear around the house. No woman would be caught wearing this running household errands or hosting a dinner party.
You might be thinking to yourself, why is this vintage obsession of an era way before our time relevant? The reason is that the grandson of the creator of the house coat visited LIM College this past week. Charlie Komar of Komar, Inc. participated in LIM College's CEO Speaker Series on October 15, 2014.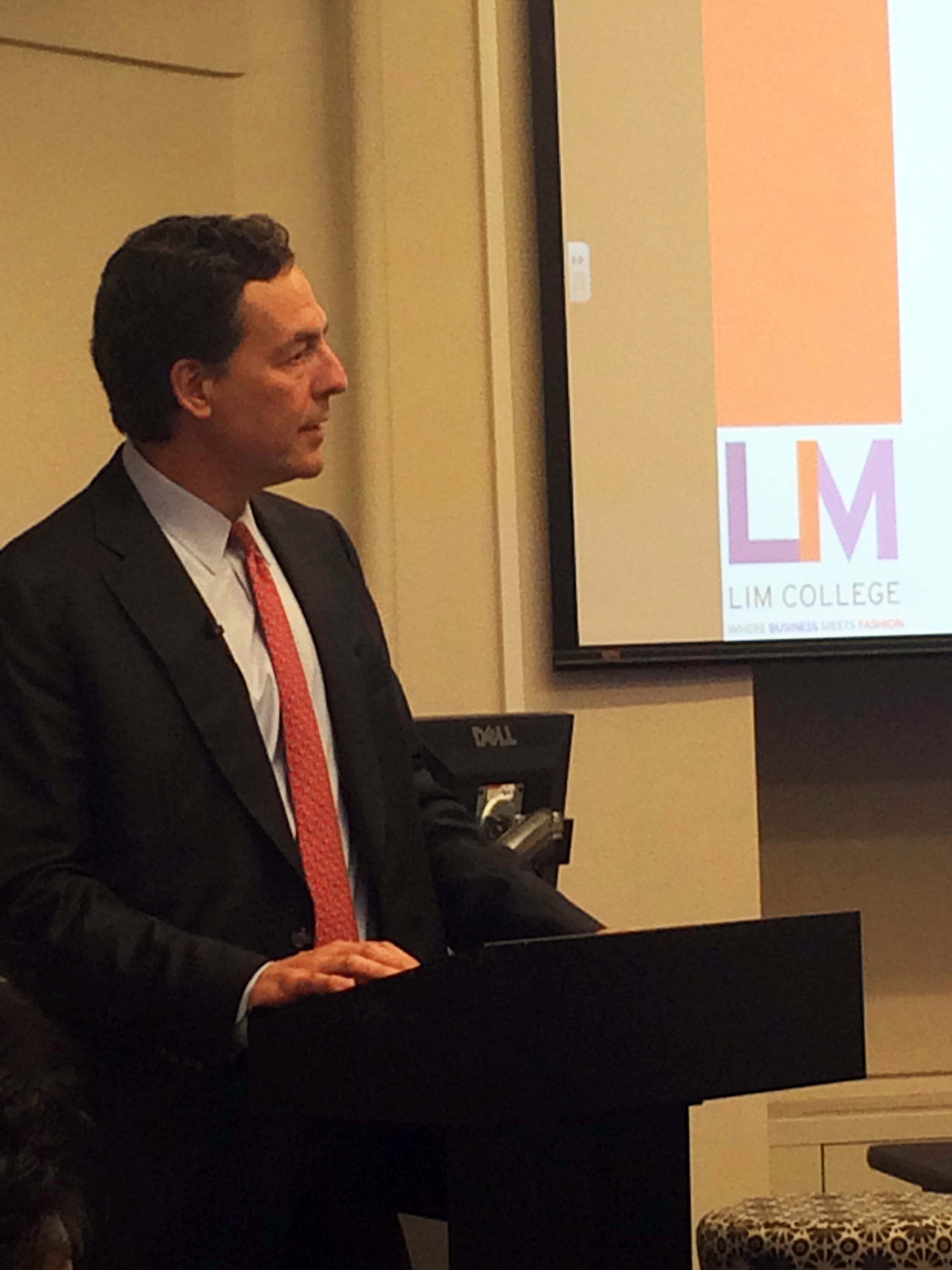 Charles Komar (our guest speaker's grandfather) founded The Atlas Underwear Company in 1908. After WWII, Sidney, Herman and Harold Komar joined and the company became Charles Komar and Sons. Today, third generation Charlie and David operate the brand as Komar and have transformed it to a small domestic housecoat manufacturer to a global sleepwear and intimate industry leader.
Mr. Komar offered lessons for the graduate students in hopes of applying them to their careers in fashion companies and entrepreneurial ventures. Here are Charlie Komar's top 12 pieces of advice for thriving in the fashion business.

If you want to be successful in business don't just STUDY accounting, LEARN accounting. Understand how to read financial statements. Without this knowledge it will be very hard to succeed.

Being a good sales person is more important than you realize…SMILE, don't BAD MOUTH, ask QUESTIONS and LISTEN more than you TALK.

Merchandising 101...FIND THE WHITE SPACE!

A sale for the sake of a sale is useless, know your costs to insure all sales are profitable.

If a bank does not want to loan you money, don't take it personally. Listen to their reasoning, they might be smarter than you are.

There are times in business where you have to make TOUGH DECISIONS. You always have to keep your eye on the overall success of the business even if it means making very PAINFUL CHANGES.

If you have a weakness, seek out help sooner rather than later.

Inventory is milk not wine. Manage your inventory, always value it conservatively.

Always believe, never give up!

Learn from your mistakes.

Don't be afraid to hire people that are smarter than you are!

When considering an investment don't focus on how much you can make, focus on how much you can lose. Understand the downside and can you afford it if things go wrong.