Erik Nordstrom visited LIM College to participate in our monthly CEO Speaker Series for the Center for Graduate Studies. Of the many topics he mentioned, Nordstrom's customer focused strategy was the one that left a major impression on the audience. LIM College interviewed a few graduate students who talked about the experience from their point of view.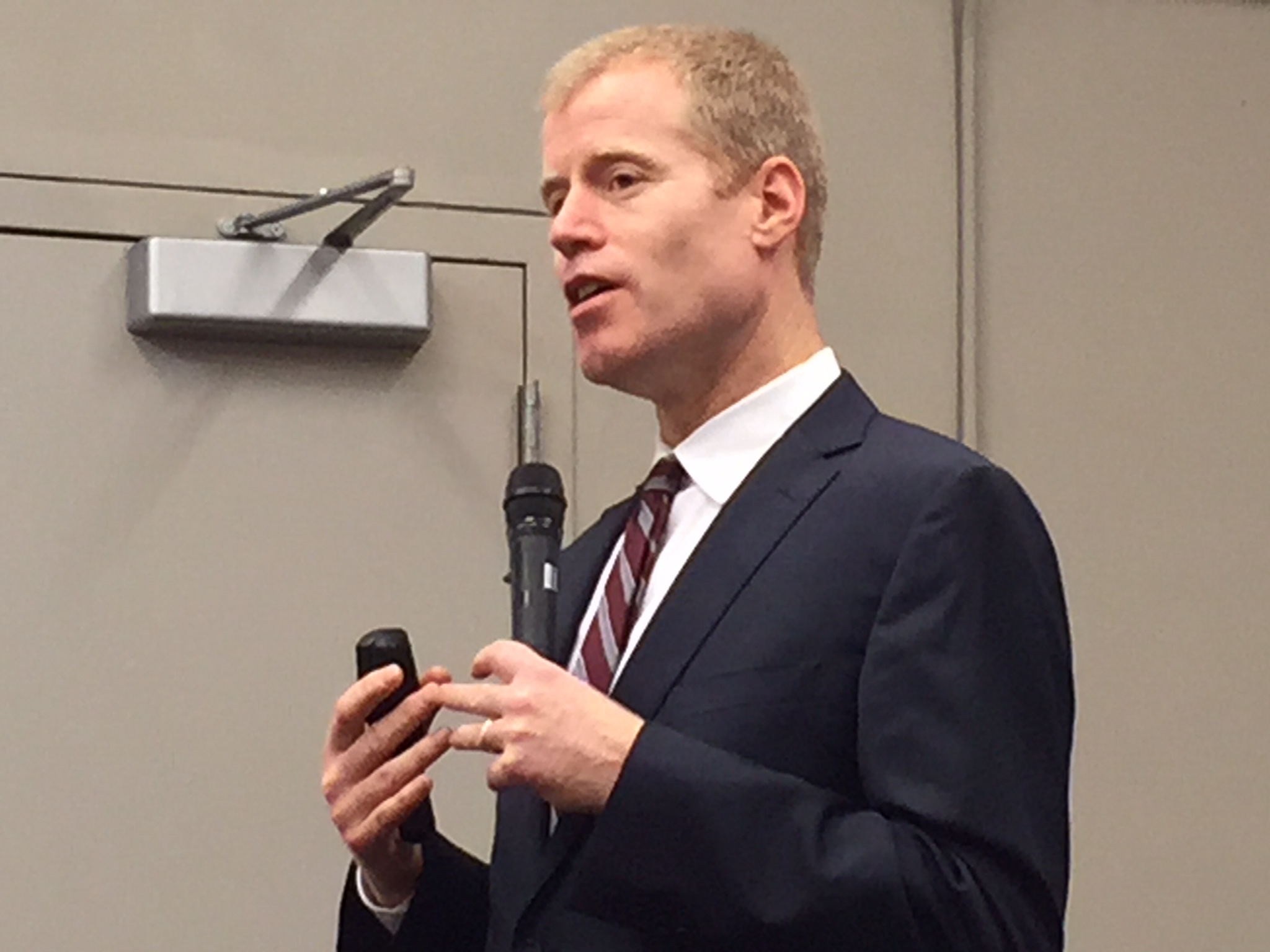 ---

LIM College: What was the most interesting thing Erik spoke about?
Nargiza Dakmak, Graduate Student: The most interesting thing for me was to learn that Nordstrom's philosophy is focused on customer and making his/her life easier. The customer is the most important segment followed by sales and support people because they have direct interaction with the customers. The executive team and board of directors are at the bottom.
Uzoma Ejiasa, Graduate Student: Their # 1 goal is to make sure customers feel good because the better service you give the more you sell.
Brittany Alexander, Graduate Student: What was most interesting to me were how new trends like personalization, strategic partnerships with other brands, fast in-store check-out, organic searches, social engagement and embracing social media were the best channels of spreading awareness incorporated in Nordstrom's business strategy.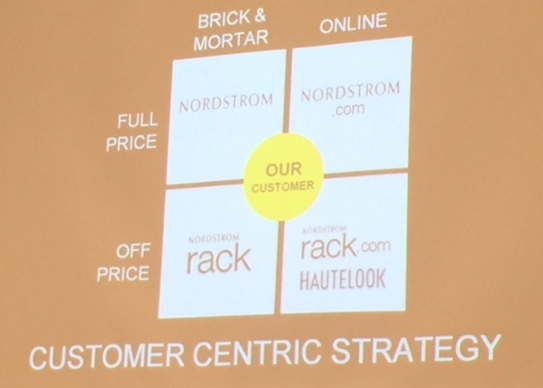 LIM College: What are some of the audience's questions for Erik?
ND: I asked if he had any recommendations for students graduating this term. Erik recommended to be curious, passionate and don't be afraid to ask questions.
UE: I asked him was his first job in fashion. His first job was a shoe sales associate at Nordstrom, where he started his retail career.
BA: I asked him how are pop up shops affecting operations/sales at Nordstrom and how are they going to compete with Amazon if they open up a store in Seattle next to their flagship.
LIM College: What advice did Erik leave you with?
ND: Make yourself an expert of what you are doing.
UE: Be willing to learn and find answers, never be afraid to ask questions.
BA: Have passion and excitement of what you are doing and understand every part of your company.
Erik Nordstrom was named president of Nordstrom Direct, the company's $1.6 billion online, full-price business in 2014. "As we work to further leverage our capabilities across Nordstrom stores and Nordstrom.com in what today is a growing $10B regular price business, we believe this move will help us meet that goal " said Eric Nordstrom.