by Alxyis Flaggs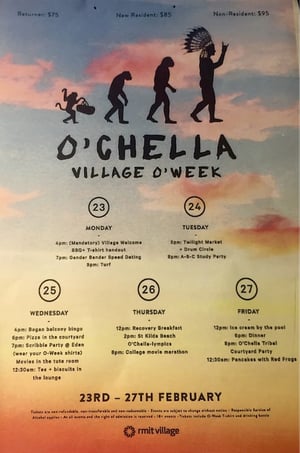 Now that I am all settled into RMIT Village, it's great! My roommate finally came, and she's super cool. Her name is Chelsea and she goes to Rutgers in New Jersey. I was hoping to have a foreign roommate, but she's great and we have so much in common!
I also started to decorate my side of the room, which makes it a lot cozier now. I definitely advise anyone studying aboard to pack pictures of your friends and family, it makes you feel more at home…if that's possible.
Any who, this week will kick off O-Week at RMIT Village, which is just a cool name for orientation week. This year's theme is "Coachella" so that should be pretty fun. It's so funny how an American festival is a party theme all the way across the world in Australia. So pretty much O-week consists of five days of events to kick of the school year before classes start.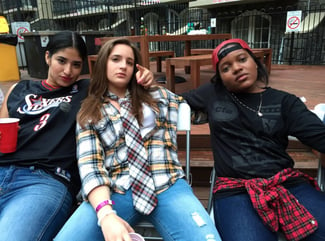 Monday's was the "Welcome Party BBQ" and then there was "Gender Bender Speed Dating". I'm not the most outgoing person but I feel that Australia just brings me out of my comfort zone, which I am slowly starting to accept.
The "Gender Bender Speed Dating" consisted of the girls dressing up as guys and the other way around for guys, and then you just talk for a little. Just like speed dating but as the opposite sex, this definitely took me out of my comfort zone, but I really enjoyed it and had a great time! I can't wait to see what this week has in store with all the different events and I can't to meet more people!