by Danielle Infantino
Melbourne population - 4.087 million
Wangaratta population – 17,000

Talk about a change of pace.
One of the best perks about having Australian native friends is that you get to hear about their lives and their hometowns. And, if you're lucky, you get to visit them.
Fortunately, we had a long weekend ahead of us, because of Anzac Day (an Australian holiday), which allowed us to sneak in a trip to a small town called Wangaratta. Our traveling crew was made up of two New Yorkers, five Australians, one Sri Lankan, and one student from Denmark. We were big mix of different cultures to say the least.
After working through some over-packed train issues, we ended up having to take a bus. We were a little bummed at first, thinking it would take longer, but we ended up having the bus to ourselves, for three hours.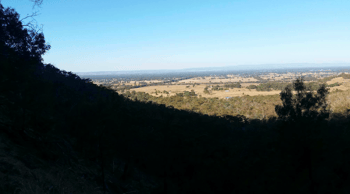 It's no surprise that I haven't been home and around my family for a while, so when we got to my friend's house and we got to meet her family, it was definitely a different type of feeling.
I've lived in more urban areas most of my life and never have experienced much camping or hiking, or even the countryside in general.
I have to say, that one of the perks about visiting the hometowns of my friends from Australia was hearing about their lives during their childhood and teenage years, and physically being able to see it.
Jubilee Falls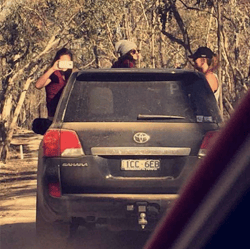 One of sites that we visited for a hike was Jubliee Falls. On the way, we passed these different areas and back roads that showed us a bit more of the wild life and the rural areas of Australia. This included spotting a couple of wild kangaroos, and we even spotted a few wombats.
After walking treacherously uphill for awhile, we were able to reach the top of the falls and saw the outstanding view. It overlooked the entire countryside and it was such a peaceful atmosphere. To be able to share that with all of the friends that I made in Melbourne was memorable for sure.
Just about a half hour from Wangaratta, we drove to Rutherglen, the hometown of another Aussie friend. There we visited some farms and got to see more of the work that goes behind it. (Which is pretty much hanging out with cows and horses.)
We consider ourselves our own little family, so on our final night there the boys put together a family dinner, along with input from the girls. After dinner we all sat around a bonfire and listened to music until morning.
I have to say, I enjoyed traveling and seeing the different parts of Australia, but going on smaller trips with people that I've spent so much time with is the most valuable part of this entire experience.