Once May arrived the weather was beautiful. We had our last Euro trip the first week, and the rest of my time was spent enjoying London life. It really hit us that our study abroad experience would soon be over.
Everyone on the Harrow Campus sat outside on the field soaking up the wonderful sun on most days since classes were done with and most finals over. My last week involved tea time, parks, sights, and just enjoying central London to the fullest.


On my last day in London, it was a beautiful sunny spring day and the last day to move out on the Harrow Campus. After packing up all my suitcases and placing them in the hallway, it really came to my mind that my experience in England was over. It was a sad day to say goodbye to my new friends.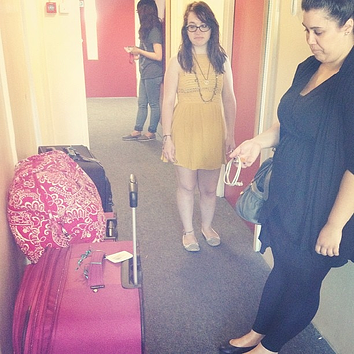 Everyone in London says see you in a bit, no goodbyes. Cheers London, see you in a bit!