by Victoria DiPiazza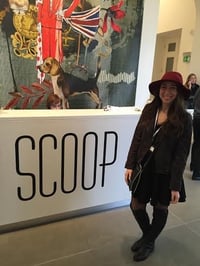 Today I got to go to two different trade shows here in London. I find trade shows to be one of the more exciting tasks in the role of a buyer. At trade shows you get to shop around through rooms and racks full of clothes! It definitely beats sitting behind the computer all day.
What I love about my internship at THEN AND NOW is that I am being treated as a member of the team, and really have a say in things. I was sent to the shows on my own to talk to brands and choose items that we want on the website.
My morning started off at Bubble, a childrenswear trade show. The other members of the team said they didn't like kids and didn't want to attend it, so I of course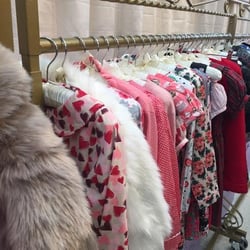 stepped in to go. How could you not love the mini size outfits that you would wear? The little fur coats were to die for!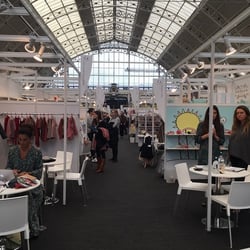 I was talking to one brand and I saw they were based in New York, so I mentioned that I went to LIM. Turns out that the rep I was speaking to was an LIM alumni who graduated in 2002! This really is a very small world that we live in!
In the afternoon I hopped on one of the famous red double decker buses to head downtown to Scoop International, a womenswear trade show. This was no ordinary tradeshow at a convention center. This trade show was held in a large art gallery at the Duke of York's Headquarters. (It sounds so fancy. I just love saying it! See the photo below.)
This show was also a lot of fun to walk around; I felt very official being there. The collections they had were beautiful and I am looking forward to working with them going forward.
February is officially fashion month. I can't wait to see highlights from New York Fashion Week and get to compare it to what I will be seeing here at London Fashion Week!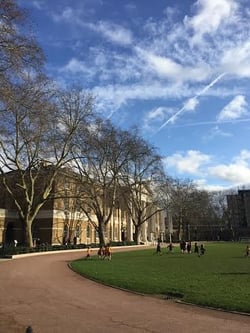 Scoop International Tradeshow at The Duke of York's Headquarters. Also, this was the first time I have seen this much sunshine in London, so a picture was necessary!