by Tiffany D'Angelo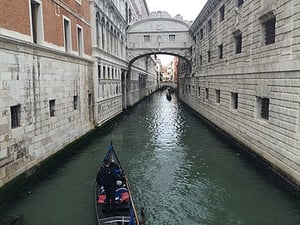 I was lucky enough to get to see two of the most beautiful cities in Italy during my last month studying abroad. First, I visited Venice. It's truly breathtaking. (And that's not just because of the slightly foul smell coming from the water!)
Venice is known for their glass art and masquerade masks so definitely be sure to pick up some during your travels. My favorite part of the trip was visiting the Murano glass factory. I went to Murano while on a half-day boat tour to Murano, Burano, and Torcello, the three smaller islands surrounding Venice.
At the factory you can see the artists making the finest glass art. The boat tour was so worth it and, actually, it was very affordable. It was only 20 euro (about $22.50) and we got a full history lesson of the island as well.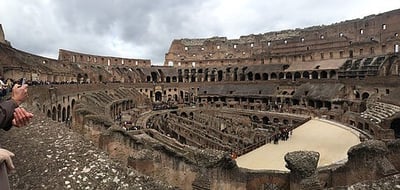 Next, I went to Rome with my parents. Personally, my two favorite sightseeing adventures were the Colosseum and Vatican City.
The lines are insane for both. You could be waiting for about an hour minimum to get in, usually longer! I arranged for tours so we were able to skip lines and go straight in.
When I was in high school, I studied Latin. Although it's a dead language, in the classes we went into depth on Roman culture and all of their influence on other societies. It was interesting to see everything I had studied for four years in real life.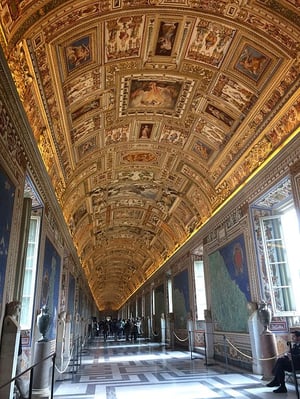 During my visit to Vatican City, I saw all of the fantastic artwork that was donated to the church. All of the best artists wanted to outdo each other with these intricate pieces and now they are all on display. Unfortunately, you can't take pictures in the Sistine Chapel, but I wish I could share that experience. Here's a picture of one of the halls from the museum.