by Titziana James
If you listen to anything I say, please, please, PLEASE visit Venice, especially if you're studying abroad in Rome like I am. It's only a few hours away by train.
Venice is a dreamland! One of the most beautiful places I've ever visited and definitely my favorite Italian city. The whole city/island of Venice is surrounded by water, so the way people are transported is by boat. Even the taxis travel on water (water taxis). I advise to travel there when it's warm as it can get very cold on the water.
My roommates and I went on an amazing Venetian boat tour that took us to Murano, Burano and Torcello – three Venetian islands that are well known and often visited. Thankfully this four-hour tour only cost €18 (About $20.50) per person. (You can find almost anything cheap online!!!) We saw the exclusive glasshouse in Murano as well as the lovely lace factories in Burano. Torcello is the more relaxed and unknown of the three, but still beautiful nonetheless.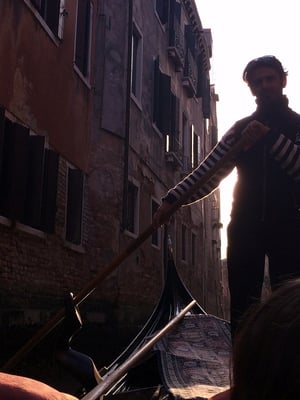 One thing that is a must is to take a gondola ride. Our group of six paid €80 (Around $90) total for a half hour ride, and our guide showed us some of the unknown and monumental areas of the city. The city isn't that big so you can cover a lot within that time. The rest can be viewed by foot or water taxi. Venice also has great nightlife, as do many other European cities. Going to the disco (very similar to our version of a club) is the thing to do.
Like many of the cities I have visited, I was completely in awe by how amazing this city was. When people think of Italy, they imagine riding through the city on boats while a little man serenades you. That is exactly what Venice is. Absolutely amazing, and I cannot wait to visit again.